Only 20 Will Be Chosen, Will You Be One?
Results RoundTable 
Mastermind
 "Creating Wealthy Relationships for Life"
Four times a year, in four different and unique locations throughout North America, high achievers and top entrepreneurs, come together for just one reason.
To build real wealth, you need to leverage the POWER of the mastermind. To achieve your objectives and collapse time frames, you need strong, powerful, high trust relationships.
The Results RoundTable is not for everyone. This is not a seminar. No one will be pitching anything. This is real collaboration, with a focus on contribution. Actually, this is ALL focused around contribution… Okay so it's actually more than one reason.
Every Results RoundTable member makes a commitment to contribution. Their commitment is always rewarded in a multitude of ways, and more ways than initially expected.
ü  Strong, Powerful and High Trust relationships with World Class Game Changers
ü  Growth, Knowledge and High-Level Coaching from 19 other World Class Game Changers
ü  Powerful opportunities to learn from leading organizations in North America – Business Tours
ü  Access to Bestselling Author, Number 1 International Speaker and Results Coach, Shawn Shewchuk
ü  Power Mastermind Dinners during every live weekend.
ü  A community that masterminds together, eats together, learns together and that have done millions of dollars of business over that dinner table
ü  A community where members have 5X'ed and even 10X'ed their business ventures and income.
ü  There aren't multiple levels of membership, just one… Platinum (check out below… its gets even better)
ü  Once you are a member, you will receive your very own personalized Platinum Results RoundTable black membership card.
BREAKING NEWS:
Upon acceptance, you will be a member of the Results RoundTable – Class of 2019.
AND your Results RoundTable Platinum membership is not just for a year, it is for life. Yes, you read that right, your Platinum membership is good for life.  
Everybody want to be a part of our community, and every year hundreds of people apply. Only 20 are accepted into the Results RoundTable a year. That's right, just you and 19 other rock stars contributing, collaborating, building high relationships and creating wealth. 
Who is Shawn Shewchuk?
Shawn is the founder of the Results RoundTable and has had the privilege of leading, engaging and nurturing the Mastermind over the last 10 years.
Shawn is not just a Coach to the top entrepreneurs, Executives and High Achievers from around the Country, but is also a Results Strategist with a laser focus on improving and accelerating the results of organizations and individuals he partners with.  
Having worked directly with over 8700 Entrepeneurs and business owners over the past few decades, Shawn has been coin as the number 1 results coach in the Country.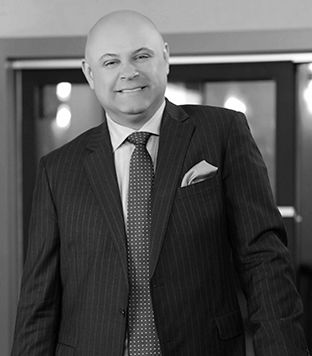 Although he is well known as the author of the book, Change Your Mind, Change Your Results – #1 Proven Success Strategies, his focus on going an extra two miles, in life and business, has captured the attention of readers as well as others around the globe.
Very simply, Shawn Shewchuk's primary focus is to positively impact as many individuals and organizations as possible, through his book, methodologies and appearances. 
4 Times Per Year, 20 Top Performing Individuals Gather, In Different Locations, To Explore Their Challenges, Create Solutions Together, Enhance Their Businesses And Business Skills Like Never Seen Before